Event Format:
In-Person Attendance + Livestream
Town Hall Seattle and The Bushwick Book Club Seattle present
An Evening of Music Inspired by Blue Highways by William Least Heat-Moon
A Masterpiece of American Travel Writing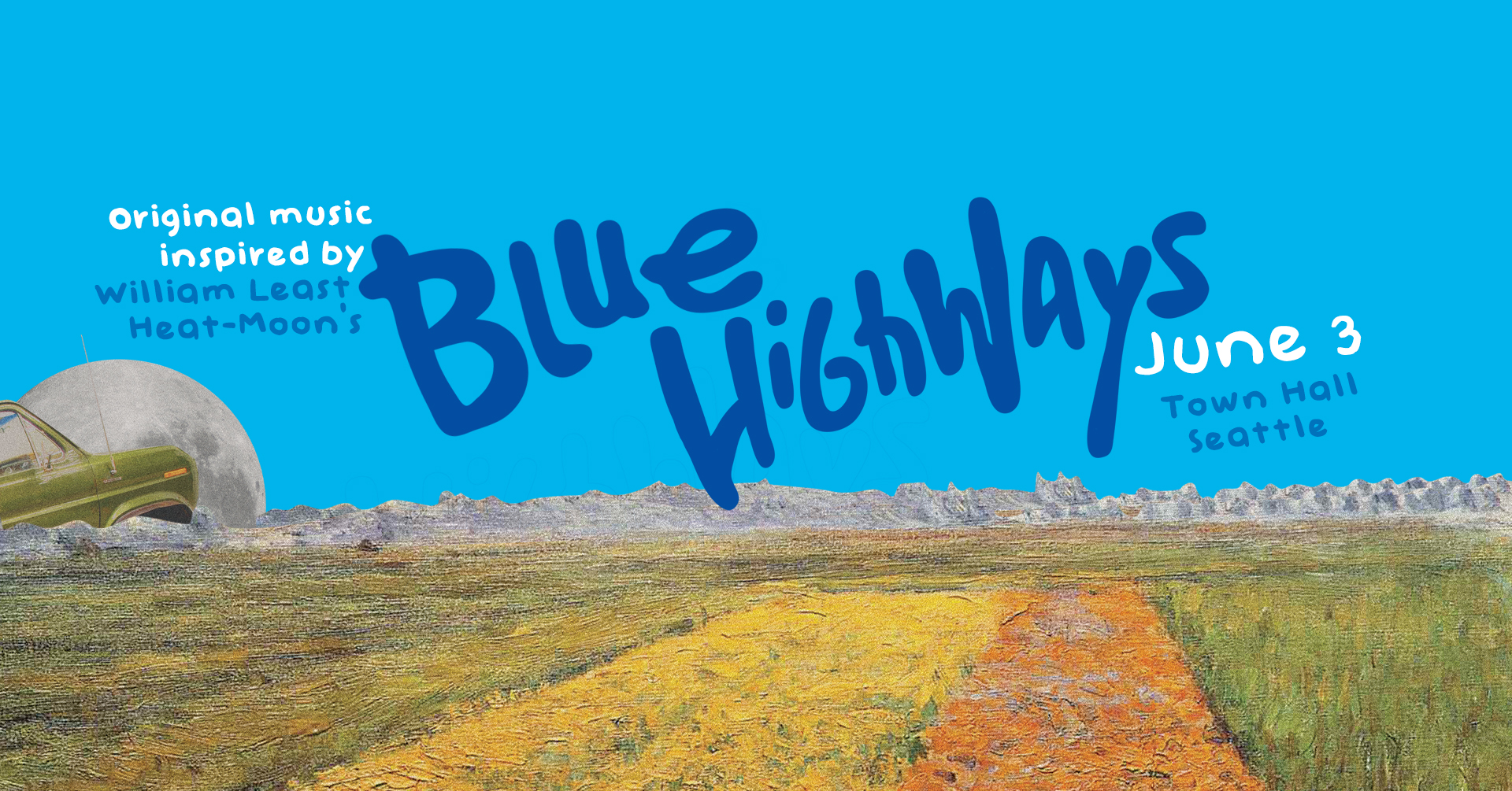 ($15.00 – $20.00)
Saturday, June 3, 2023, 7:30PM
The Wyncote NW Forum
1119 8th Ave (Entrance off Seneca St.)
Seattle, Washington 98101
A livestream of this event will also be available.
Decades before #vanlife would trend, William Least Heat-Moon responded to upheaval in his life by hitting the road in a 1975 Ford Econoline and chronicling the journey. ("A man who couldn't make things go right could at least go.") Without a destination, Least Heat-Moon traveled the country on America's "blue highways"— rural, two-lane roads so-called because of their color in the road atlas. Part memoir and part travelogue, Blue Highways is an exploration of self and community, an enduring reminder that a country isn't just a place — it's people.
"Though the events take place more than 40 years ago, the book reads like a search for what currently ails us, because what ailed us then ails us now." —New York Times
Heads up: Blue Highways travels deep into many rural parts of America in the politically charged post-Vietnam era of the late-1970s, capturing dialects, attitudes, and customs — warts and all.
Check it out at Seattle Public Library. Please consider buying your Bushwick choices with their local bookstore partner, Third Place Books.
---
Presented by Town Hall Seattle and The Bushwick Book Club Seattle.