Event Format:
In-Person Attendance + Livestream
Town Hall Seattle and The Bushwick Book Club Seattle present
An Evening of Music Inspired by Anne of Green Gables by Lucy Maud Montgomery
The Classic Tale of a Fiery Red-Haired Orphan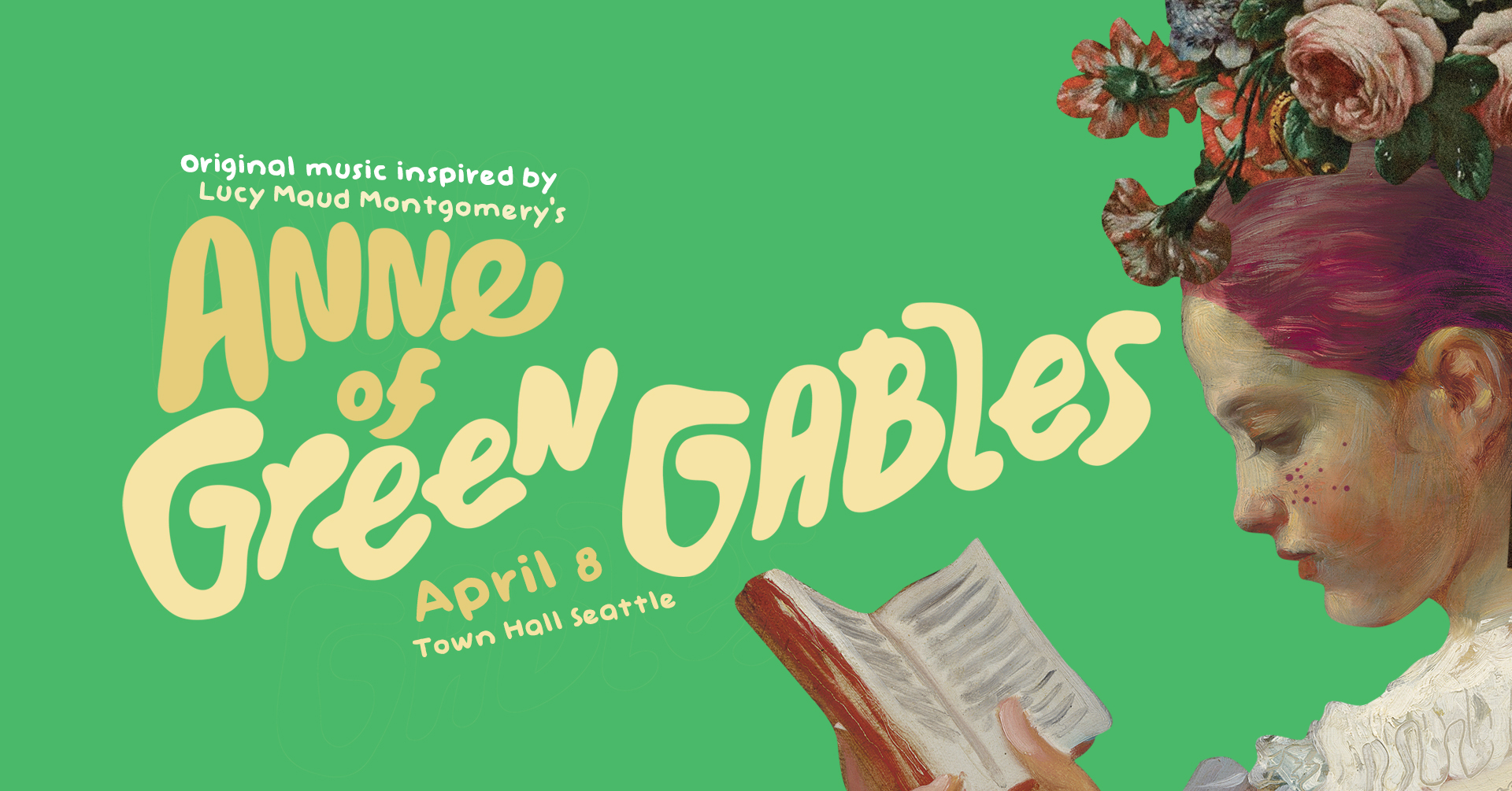 ($15.00 – $20.00)
Saturday, April 8, 2023, 7:30PM
The Wyncote NW Forum
1119 8th Ave (Entrance off Seneca St.)
Seattle, Washington 98101
A livestream of this event will also be available.
Cherished for over a hundred years, Anne of Green Gables follows red-haired Anne Shirley out of the orphanage and through a series of enchanting adventures. Imaginative and passionate, Anne has earned her place as one of the most well-known and adored heroes of twentieth century fiction.
"Anne, the main character, epitomises everything I hope to be: someone who takes joy in the world around her, and, with her fantasies … shares that joy around her." —The Guardian
Heads up: A classic of young people's literature, Anne of Green Gables is a gentle story that does include a death.
Check it out at Seattle Public Library. Please consider buying your Bushwick choices with their local bookstore partner, Third Place Books.
---
Presented by Town Hall Seattle and The Bushwick Book Club Seattle.