Adrienne Celt with Ruth Joffre
End of the World House: A Novel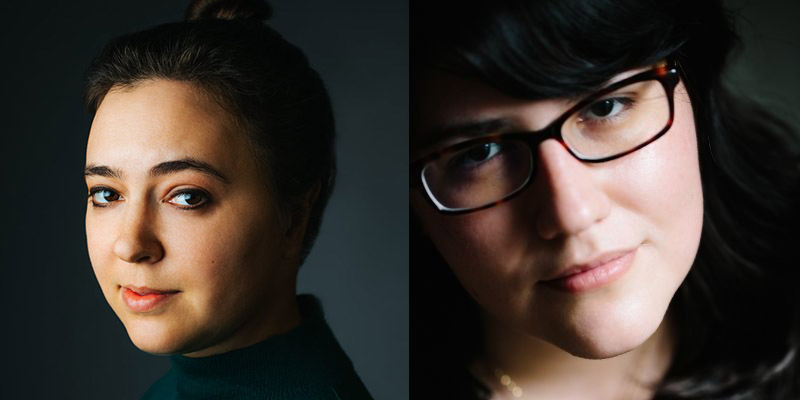 Sometimes it feels like we're living the same day over and over again. We wake up in the same bed, eat the same breakfast, do the same tasks, and talk to the same people, just coasting along and going through the motions. Taking a vacation can offer a temporary break from the mundane; at the same time, it only reinforces the sameness of daily life.
In Adrienne Celt's new novel End of the World House, Bertie and Kate are longtime best friends who are about to be separated when Kate moves to a different city. The world is enmeshed in conflict, but a ceasefire gives them a chance to head to Paris for a vacation and one last hurrah.
While in Paris, a mysterious person offers them an exclusive tour of the Louvre museum, where things quickly start to go awry. The apocalypse heats up, the friends become separated, and Bertie starts reliving the same day over and over. As Bertie tries to find Kate and get things back on track, she faces an ever-changing mystery and distortions of time and reality.
As we make our way out of our own pandemic time loop, Celt offers a timely and comedic story of female friendship and breaking free of the humdrum.
Adrienne Celt is originally from Seattle, but now lives in Tucson, Arizona. She is the author of two previous novels: Invitation to a Bonfire and The Daughters, which won the 2015 PEN Southwest Book Award for Fiction and was named a Best Book of the Year by NPR. Adrienne is also a cartoonist, and she publishes a weekly webcomic at LoveAmongtheLampreys.com.
Ruth Joffre is the author of the story collection Night Beast, which was longlisted for The Story Prize. Her fiction and poetry have appeared or are forthcoming in Kenyon Review, Lightspeed, Gulf Coast, The Masters Review, Pleiades, The Florida Review Online, Wigleaf, Baffling Magazine, and the anthologies Best Microfiction 2021 and 2022, Unfettered Hexes, and Evergreen: Grim Tales & Verses from the Gloomy Northwest. A graduate of Cornell University and the Iowa Writers' Workshop, Ruth lives in Seattle, where she serves as Prose Writer-in-Residence at Hugo House.
---
Presented by Town Hall Seattle.