Seattle Arts & Lectures presents
A Conversation with Maggie O'Farrell
The Marriage Portrait, an Electrifying New Tale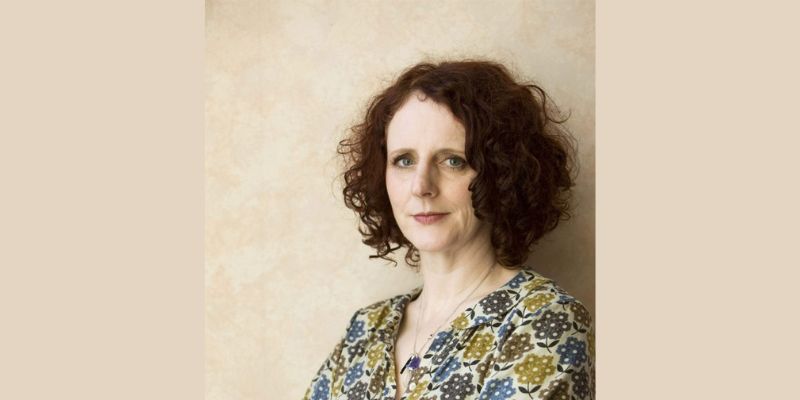 Maggie O'Farrell, the Northern Irish author of the "magnificent and searing" novel Hamnet, returns with The Marriage Portrait, an electrifying new tale. Full of the drama and verve with which she illuminated the Shakespearean canvas of Hamnet, Maggie O'Farrell brings the world of Renaissance Italy to jewel-bright life and offers an unforgettable portrait of a resilient young woman's battle for her very survival.
Florence, the 1550s. Lucrezia, third daughter of the grand duke, is comfortable with her obscure place in the palazzo, where she is free to wonder at its treasures, observe its clandestine workings, and devote herself to her own artistic pursuits. But when her older sister dies on the eve of her wedding to the ruler of Ferrara, Modena, and Regio, Lucrezia is thrust into the limelight; the duke is quick to request her hand in marriage, and her father just as quick to accept on her behalf. Having barely left girlhood behind, Lucrezia must now make her way in a troubled court whose customs are opaque and where her arrival is not universally welcomed.
As Lucrezia sits in constricting finery for a painting intended to preserve her image for centuries to come, one thing becomes worryingly clear. In the court's eyes, she has one duty: to provide the heir who will shore up the future of the Ferranese dynasty. Until then, for all of her rank and nobility, the new duchess's future hangs entirely in the balance.
Maggie O'Farrell is the author of the Sunday Times, #1 bestselling memoir I Am, I Am, I Am, and eight novels: After You'd Gone; My Lover's Lover; The Distance Between Us, which won a Somerset Maugham Award; The Vanishing Act of Esme Lennox; The Hand That First Held Mine, which won the 2010 Costa Novel Award; Instructions for a Heat Wave; This Must be the Place; and Hamnet.
About Seattle Arts & Lectures
Seattle Arts & Lectures (SAL) cultivates transformative experiences through story and language with readers and writers of all generations. This program is part of their Literary Arts series, featuring talks and conversations with the leading fiction and non-fiction writers of our time. Learn more about SAL programs here.
---
Presented by Seattle Arts & Lectures.