Following an extensive search, Town Hall Seattle is thrilled to announce that David Song has been selected as Town Hall's new Executive Director and will step into the role on April 24, 2023.
"It is an honor to be Town Hall's next leader," says Song. "Now, more than ever, the arts and culture landscape needs places like Town Hall where we prioritize accessibility to our programming and to our stages. Town Hall is the kind of organization every city and community should have, a mission that adds so much value through the intellectual, cultural, and artistic connections that form a community."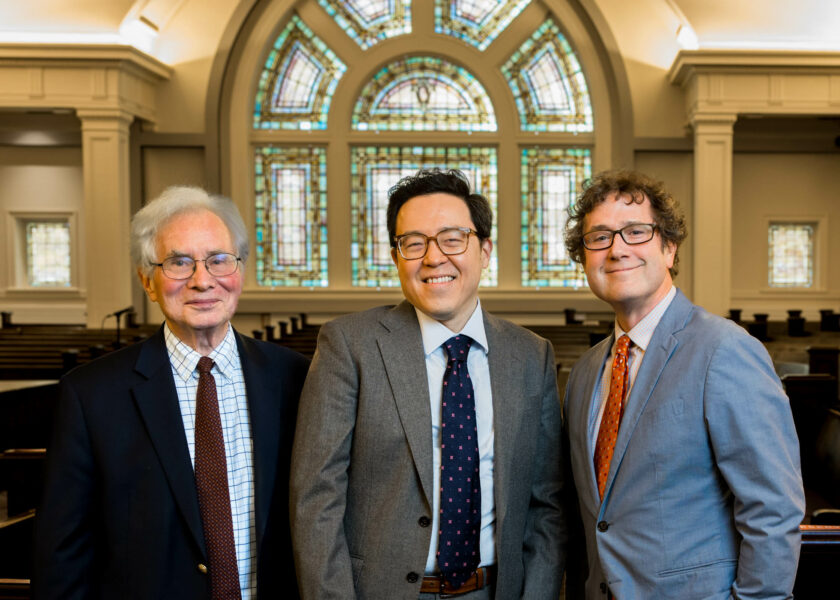 He joins Town Hall with a broad set of experiences and skills including nearly 10 years in leadership with Chicago Debates, and former Executive Director positions at Kandelia and The Stability Network.
Song was selected from a national pool by an eleven-member search committee chaired by Town Hall board members Yazmin Mehdi and Anita Mires, and composed of Town Hall Seattle board and staff, and external community members including Michael Greer (CEO, ArtsFund), Anita Shah (Managing Director, A Contemporary Theatre), and Linda Brown (longtime patron).
Song is Town Hall's third Executive Director, serving after Wier Harman's 17-year tenure, and David Brewster's seven-year tenure as founding Executive Director. He is a lifelong learner and advocate for equity and inclusion and will lead Town Hall with inspiration in building its one-of-a-kind community around ideas, arts, and culture.
Read the Seattle Times story on David Song here (4/3/23).
Read Town Hall's full press release here.
Questions? Contact us at communications@townhallseattle.org.